Gastronomic restaurant in Givry (71)
The gastronomic cuisine of Maison Minori
In Givry, the gastronomic restaurant of Maison Minori combines aesthetics with flavour.
Here, all your senses will be awakened. Having forgotten nothing of his Japanese experiences, the Chef strives to create dishes that are as pleasing on the eye as they are on the palate.
Combining terroir with discovery, the delicate and virtuoso gourmet cuisine of Maison Minori fuses flavours from here and beyond, and journeys to the far reaches of Asia drawing on yuzu, miso and cherry leaves for inspiration.
Exacting and rigorous are fitting words indeed for the Chef. However, he can also be described as playful and daring: Maison Minori likes nothing more than to tantalise its fine diners with tasty surprises. 
On settling in Givry, the Chef immediately set out to find trustworthy producers and partners from which to source his produce.
Maison Minori, a guesthouse in Saône-et-Loire gives pride of place to local produce and places a strong emphasis on seasonality.
Their dishes are nothing short of simple, structured, aesthetic and tantalising.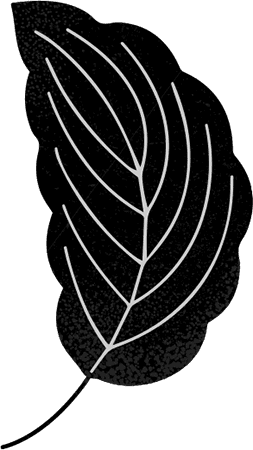 In Givry 
a gastronomic restaurant
nestled in an old winery
In Givry, Burgundy, Sébastien Dorier fell under the spell of this former winery where winegrowers once vinified their grapes.
And indeed, the dining room has retained all of its historic charm, with its exposed stone walls, wooden beams and old fireplace. The paired-back, elegant tableware and decor also play their part in creating a warm, welcoming and elegant atmosphere.
And on sunny days, it is a pleasure to sit on the indoor terrace of this gourmet restaurant enjoying the gentle pace of life of the Côte Châlonnaise, while savouring the gastronomic delicacies concocted by the Owner-Chef.
A gastronomic restaurant that exudes professionalism and conviviality
In Givry, the teams of this gastronomic restaurant welcome their diners with warmth and professionalism.
At Maison Minori, the service mirrors the cuisine in its precision, simplicity and rigour. In this Burgundy restaurant, a delightful family feel reigns supreme, combining attention to detail with a wonderfully relaxed atmosphere.
A wine list with delightful Burgundy accents
The gastronomic restaurantin Saône-et-Loire in Givry offers a wine list whose seductive local flavours wonderfully enhance the restaurant's delicate and virtuoso cuisine. Givry winemakers are of course celebrated, as are the renowned Burgundy labels, including wines from Beaune and the Côte de Nuits.
See our
À La Carte and Set Menus